Shop talk
If all you knew about education came from what you read in the New York Times, you'd be right to think it's in a sorry state, indeed. But if you had the good fortune to spend time in the company of committed educators, you'd come away with an entirely different perspective — not rosy-eyed, exactly, but upbeat and enthusiastic, all the same.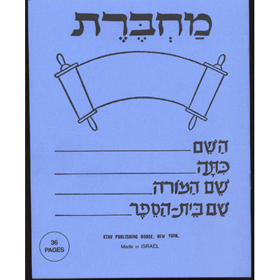 I've just returned from Brandeis, where the Mandel Center for Studies in Jewish Education assembled a diverse mix of professionals to explore how best to approach the teaching of history — Jewish history especially. Some of us teach or conduct research, others experiment with digital forms of exchange and still others work in museums. What binds us together is our shared fidelity to the enterprise of education and with it, the value of thinking historically.
That's not to say that differences didn't emerge. On the heels of screening "Raise the Roof," a marvelous, inspiring film about the making of the wooden synagogue that now takes center stage at Polin Museum of the History of Polish Jews in Warsaw, I, for one, got into a lively (read: heated) discussion with one of colleagues. He felt that the project's participants did not come away with a sufficient understanding of the larger context of Polish-Jewish relations, rendering the undertaking of limited utility. My point, in turn, was that if ever there was an educational opportunity to translate history into an immediate, powerful experience, this was it. Knowledge wasn't the point so much as sensitivity. Neither one convinced the other, but we had a good time trying.
In the course of our deliberations or "convening," as the lingo would have it, attendees looked at the ways in which gaming, material culture, theater and the pursuit of heroes might advance the study of the Jewish past. The air was thick with collegial exchange.
We'll have to wait and see what big-ticket conclusions, if any, will be drawn. In the meantime, it's heartening to know that fresh ideas await.
Leave a Reply
You must be logged in to post a comment.